We are pleased to announce the winners of the UK section of the world's biggest photo contest Wiki Loves Monuments. The judges awarded first prize to this stunning image of Gloucester Cathedral cloisters taken by Christopher JT Cherrington.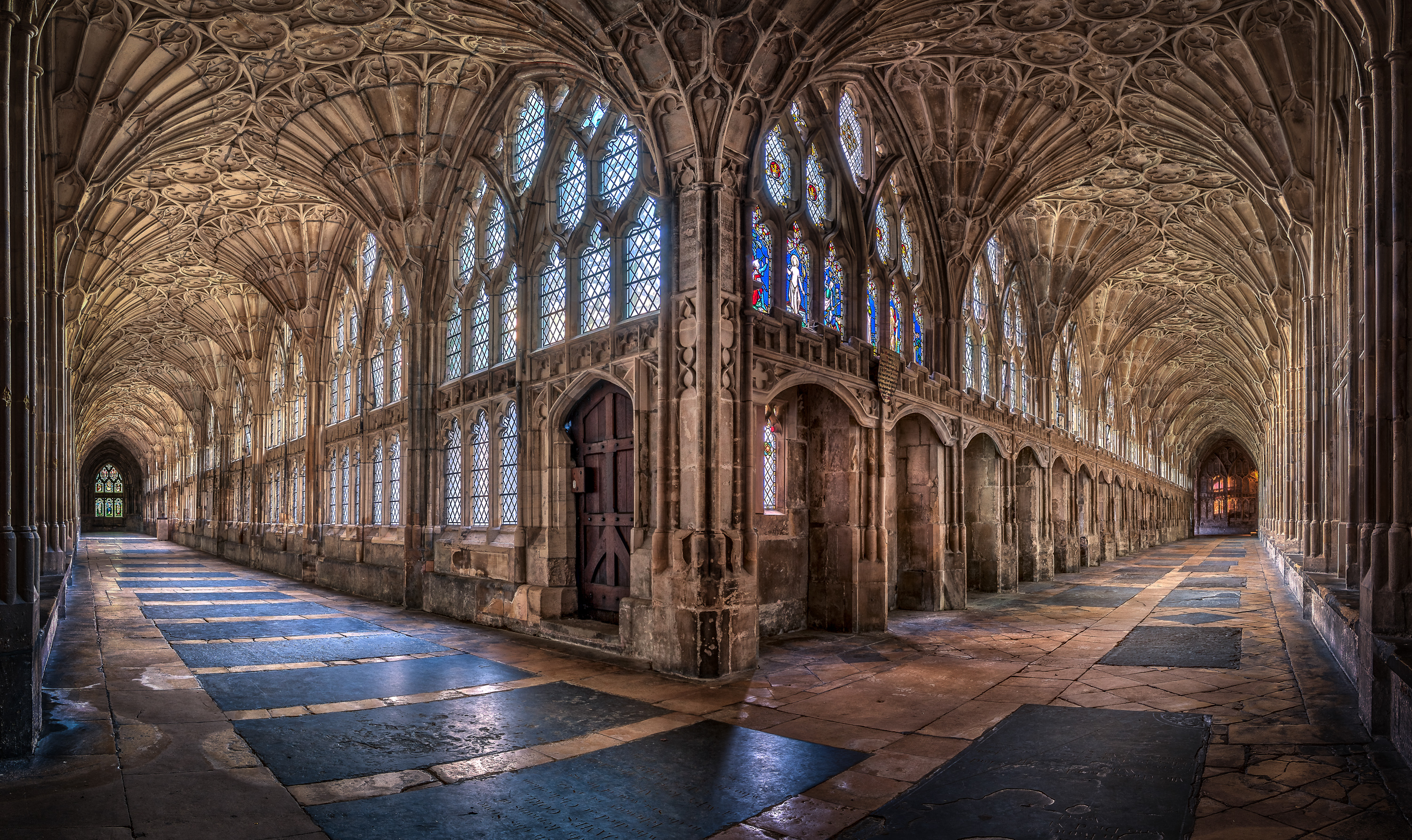 Chris has written a short blog post  explaining how he took his winning image.
For details of the other winning images, see here.
[slideshow_deploy id='1501′]
The 2018 contest
Wiki Loves Monuments is the world's biggest photographic competition, with a total of 260,607 images submitted to the 2018 competition from all over the world. In the UK, 13,185 images taken by over 500 photographers were entered.  The competition aims to gather high quality, openly-licensed images of historic sites from all over the world.
Judging the competition was a wonderful reminder of how lucky we are to have so many places of historical interest within easy reach, from neolithic tombs to dog racing tracks, from essential coastal defences to gloriously silly follies.
The contest is an incredible opportunity to document and preserve our heritage for future generations, and this year saw a particular focus on the capture of internal shots, as well as of those sites which were lacking a freely-licensed image in Wikidata, the knowledge base which sits behind Wikipedia.
Among this year's winners are three castles (all in Wales), two lighthouses (New Brighton and Bass Rock), and one museum (Arbroath).
This year saw a marked increase in submissions from Scotland, with over double the number of entries submitted this year than in 2017.  Wikimedia UK worked with Historic Environment Scotland's publicly-available database of listed buildings and scheduled monuments to add over 27,000 new eligible items to Wikidata, vastly improving the coverage of Scotland.
Each year the standard of entries for Wiki Loves Monuments UK rises. Browsing through the long list of almost 250 images was made enjoyable and easy because of the quality of the images and the variety of locations from across the British Isles on display, narrowing it down to a shortlist of just 10 was a much harder process.
Pictures submitted to this year's contest are already being used to illustrate Wikipedia articles, and Wikimedia UK would like to extend their warmest thanks to all those who submitted entries, helping to significantly improve access to this knowledge.
The top ten UK winners now go forward to the international judging stage of the contest, where they will compete against the best images from some 55 other countries. The first, second and third placed UK winners receive £250, £100, and £50 respectively, with seven Highly Commended winners receiving £25 each.
It is a real pleasure to have been involved in the judging of this competition and to see the skill and dedication of the winning photographers recognised.
Additional prizes have been awarded for the best three images from England, from Scotland and from Wales. Archaeology Scotland has also sponsored a special prize for the best photograph of a site in Scotland: a free 1-year membership including the Archaeology Scotland Magazine as well as access to their learning resources.